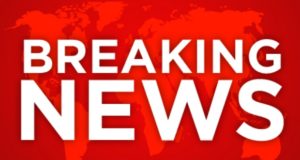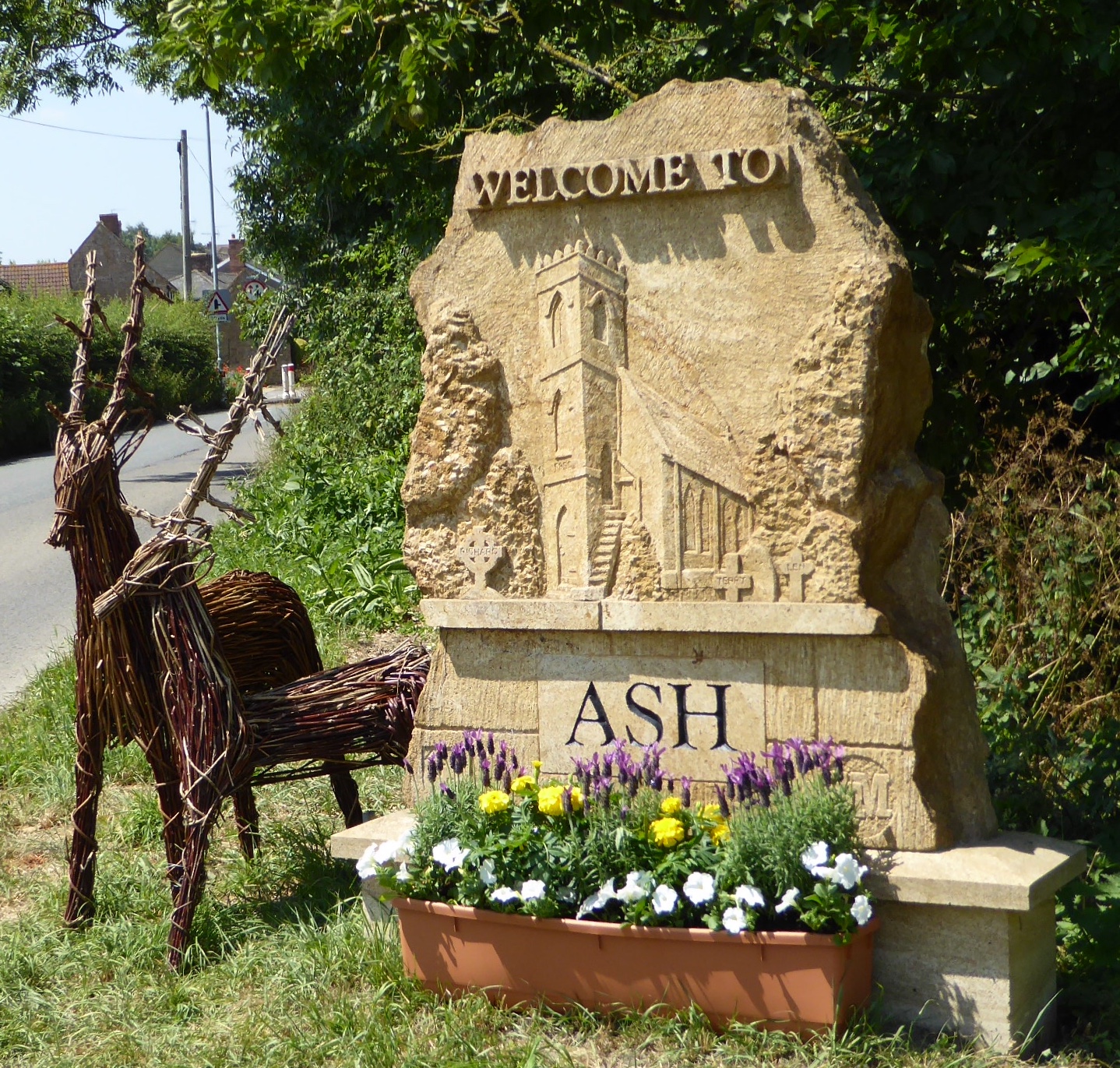 WELCOME TO THE ASH VILLAGE WEBSITE
Ash is a small rural village in South Somerset, 1 mile from Martock and 6 miles north-west of Yeovil.  At the time of the 2011 Census there were 261 households and a total population of 626 in Ash and the surrounding hamlets of Milton, Witcombe, Highway and Durnfield, all of  which are in the Parish of Ash.  CLICK HERE  for Map of Parish. Given our close proximity to the old Fosse Way there is thought to have been people living around here since Roman times.
This website aims to provide the residents of Ash with one easily accessed source of information and news about what is going on in our community.  The site is managed and maintained by Ash Parish Council.  Keeping it up-to-date and accurate is very important so that's where we need your help. If you spot anything that is incorrect or out of date we want to know.  Please keep us informed about what your club, group or organisation are doing, when and where you meet and any special events you are holding. We also want suggestions as to how the site might be improved and what more you would like to see on it. Most things can be changed so please get in touch.
CONTACT the Website Administrator at ashvillagewebsite@gmail.com
LATEST NEWS

JOB VACANCY – PARISH CLERK AND RESPONSIBLE FINANCIAL OFFICER TO ASH PARISH COUNCIL.
Salary: NALC/NJC rate LC1 18-22 pro-rata (£9.30 – £10.63 p.h.) plus normal expenses and mileage allowance.
A vacancy has arisen for the post of Clerk and Responsible Financial Officer (RFO) to Ash Parish Council. This interesting and varied part-time post supports an active and community-focused Parish Council and requires working from home for 16 hours per month.
You will prepare the agenda and take minutes for approximately 12 formal evening meetings per year (normally held on the first Monday in the month), manage all correspondence and financial accounts and oversee the publication of Council information on the village website. Excellent literacy, numeracy, book-keeping, communication and IT skills required. The ideal candidate will be efficient but also a responsive person, able to work well with local Councillors and possess or develop a good working knowledge of Ash Parish and community issues. Preference will be given to candidates who have a relevant local government qualification such as CILCA although training will be provided where necessary.
CLICK HERE for Full Parish Clerk Job Description
CLICK HERE for  Parish Clerk Application Form
Schedule 
The closing date for applications is midday on Friday 24 August 2018.
Interviews will take place by arrangement during September with appointment anticipated by the end of that month.
For more information please contact Jack Parker 01935 823924 or  moirscottage@me.com

Changes to the No 52 bus service from Martock to Yeovil
South West Coaches have won the contract to run the No 52 bus service from Martock to Yeovil. The new service is due to start on 3rd September when the First Bus service ends.
CLICK HERE for the new Route 52 Timetable
Speed Watch
Due to the Main Street road closure the Speed Watch team have suspended duties until late August.  The small team of residents already signed up and trained are doing a great job but we need more volunteers if the scheme is to be successful.  Extra training courses have been arranged for early September so if you can spear a couple of hours a month to make Ash a safer village and would like more information please contact Peter Ladbrook at pludbrook@yahoo.co.uk
 Waste collections start from 6am
Recycling and rubbish collections will start daily at 6am from now on due to the high temperatures.  Please ensure your bins and boxes are all out in time for the early start (and no earlier than the night before), and note that some collections times may change. The new start time will continue until cooler weather returns.  Crews have been reminded to keep the noise down;  apologies in advance for the sound of glass and cans. To help crews get your waste collected, please:
* Sort and roughly segregate materials in boxes without using carrier bags.
* Rinse all containers and squash all but glass and aerosols.
* Cut up all large card and flatten all cardboard boxes.
Quick reminder on plastic … Plastic bottles are the only plastics taken at the kerbside
Village Cricket Match Results – THE BELL BOYS VS ASH XI
Yet another fantastic afternoon, playing for the Richard Pullen Memorial Trophy, and a "new" Man of The Match Award…. The Dave Kelly Memorial Trophy …..
The winners were The Ash XI and the trophy was presented to their Captain, Mark Pullen. Mark was also awarded "Man Of The Match" 🏆With "a little more to work out and add", so far, we've raised an AMAZING £931.53 to be divided between Cancer Research UK and Children's Hospice (South West).
A "massive" thank you to everyone for yet another amazing fundraising achievement. The players, umpires, scorers, spectators, the ladies who made and provided such amazing cakes & afternoon tea. Our "Bar & BBQ" volunteers, people who supported the raffle…. Together, you all make it work and give us the opportunity to raise money for nominated charities each year.  Hopefully see you all in 2019  xxx
Main Street Road Closure
Drainage repairs prior to the resurfacing works on Main Street are due to start later this month. The road will be fully closed but access will be provided to residents wherever possible, clearly if there's a big hole outside your drive you won't be able to get in at that time. If people need to gain access during the works then they should speak to the gang on site or contact Anthony Warren the Engineering Technician who will be overseeing the works from County Highways. The works are unlikely to take as long as stated and the 38 days is part of the road closure order.
CLICK HERE  for more details of road closure order
CLICK HERE for road closure map
Any problem please let me know.
Neil Bloomfield
Cllr Martock Ward
South Somerset District Council
07545 951 917
Martock Players and Pantomime Society
will be marking the centenary of the end of World War  One with a production entitled  "Return from the Poppy Fields" They invite anyone who is interested, to join them in bringing the show to the stage.  They would particularly welcome men of all ages to be in the battlefield scenes as well as anyone (male and female voices) who enjoy singing.
CLICK HERE for more information and recruitment poster.
Ash Primary School annual Ash Excellent Eight running races – Sunday 9th September.
CLICK HERE for more information and sign up form
CLICK HERE for map of the route

Temporary Closure of Martock Lane / Ash Lane DELAYED
The works scheduled for Martock Lane near the junction with Foldhill Lane due to start on 7th March 2018 have been delayed.  We will post the new date as soon as we have been advised.  Once works start the road will be closed for 5 days to enable Wessex Water to carry out service disconnection work in the road.
CLICK HERE  Road Closure Notice
CLICK HERE  for map of alternative route